Search Engine Marketing (SEM)
SEM Makes Business Sense
Search Engine Marketing (SEM) is an incredibly powerful tool that can target potential customers actively searching for products or services your business offers.
As a small business owner looking to expand your online reach and generate more leads, search engine marketing is the perfect solution for you. With our services, you can increase your online visibility and reach potential customers actively searching for products or services like yours.
Work with us to create targeted ads that appear when people search for specific keywords related to your business. This means that the ads are shown to people who are already interested in what your business offers, increasing the chances of the ad being clicked on and the potential for a lead, subscription, sign-up, registration or sales conversion.
SEM allows you to control your advertising budget and adjust your campaigns in real-time based on performance. We leverage AI systems to track your ad spend, monitor clicks, and adjust targeting to optimise your ads for better performance.
What are the Benefits of SEM?
SEM can be an exceptionally effective tool for small business owners looking to promote their products or services online. The benefits make SEM a valuable asset for small businesses seeking to increase their online visibility and drive sales.
Increase Website Traffic: We can help you drive more traffic to your website. This means more potential customers visiting your site and more opportunities to convert them into paying customers.
Targeted Advertising: We target your advertising to specific audiences based on their search behaviour, demographics, and location. This means your advertising budget is spent on the people most likely interested in your product or service.
Cost-Effective: Search engine marketing is a cost-effective way to reach potential customers. You only pay for the clicks or impressions your ads generate, making it an excellent option for small businesses on a tight budget.
Measurable Results: Our services provide measurable results so that you can see the impact of your advertising in real time. This means you can adjust your strategy and optimise your advertising to achieve the best possible results.


Expertise: Our team of search engine marketing experts has the knowledge and experience to ensure your advertising campaigns are successful. We stay up to date with the latest trends and best practices in search engine marketing, so you can be confident that your advertising is in good hands.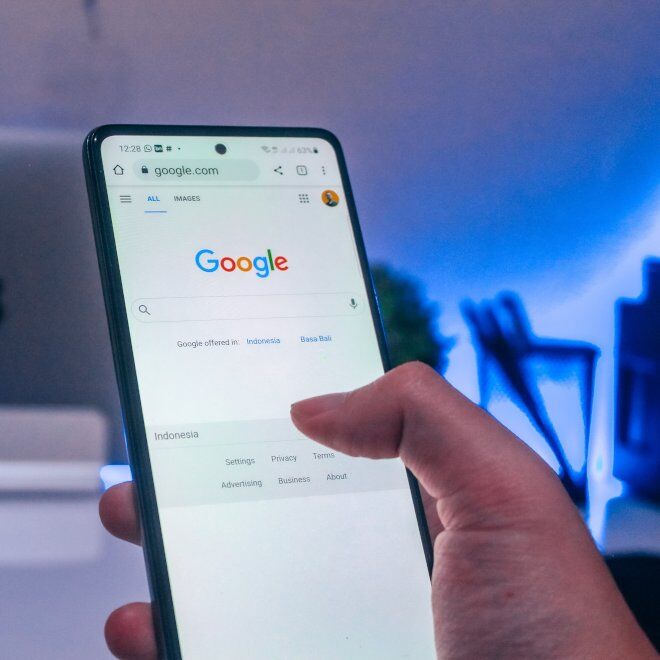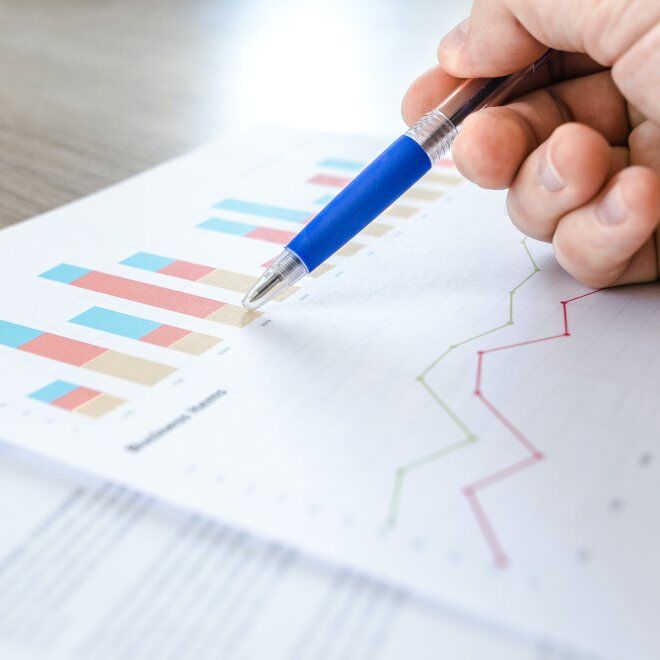 What is SEM?
Search engine marketing (SEM) is a digital marketing strategy that involves promoting your business online by placing ads on search engine results pages (SERPs). The goal is to reach potential customers searching for products or services like yours and get them to visit your website or take other desired actions, such as making a purchase or filling out a form.
SEM is typically achieved through pay-per-click (PPC) advertising, meaning you only pay for the ad when someone clicks on it. You can target your ads to specific keywords and phrases related to your business, as well as specific demographics and geographic locations.
The beauty of search engine marketing is that it can be highly effective in generating leads and increasing revenue for your business. By appearing at the top of search engine results pages, you can position your business as an authority in your industry and attract more potential customers.
It's important to note that SEM is not a one-time fix but rather an ongoing process that requires regular optimisation and refinement to achieve the best results. Our team of SEM experts has the knowledge and experience needed to help you get the most out of your SEM campaigns and achieve your business goals.
Overall, search engine marketing is a powerful tool for small businesses looking to expand their online reach and generate more leads. If you are interested in learning more about how SEM can benefit your business, don't hesitate to contact us today!
Google Ads
Small business owners must pay attention to the benefits of Google Ads for their online advertising strategy. With its advanced targeting options and pay-per-click model, Google Ads provides an unparalleled opportunity for small businesses to reach their target audience and maximise their return on investment.
By utilising Google Ads' detailed analytics, small business owners can monitor and optimise their ad campaigns to drive more traffic to their website, generate leads, and increase their revenue. With the vast reach of Google's search network and the power of its advertising platform, small businesses can establish their brand, outcompete their rivals, and capture their online market share.


Bing Ads
Small business owners can benefit from Bing Ads' search engine marketing by driving more targeted traffic to their website and increasing their visibility to potential customers. With Bing Ads, businesses can set a budget, choose keywords relevant to their industry, and target specific demographics to maximise their return on investment.
Additionally, Bing Ads provides comprehensive analytics to measure the effectiveness of ad campaigns and make data-driven decisions for future optimisations. By leveraging the power of Bing Ads, small businesses can reach their target audience more efficiently and effectively, resulting in increased brand awareness, higher conversions, and, ultimately, a boost in profitability.
Is Search Engine Marketing Profitable?
Search engine marketing, or SEM, is a highly profitable strategy for small businesses as it allows them to reach their target audience efficiently. By targeting keywords that potential customers are searching for, businesses can ensure their ads appear prominently in search results.
Additionally, SEM provides measurable results, allowing businesses to track their return on investment and optimise their campaigns accordingly. By investing in SEM, small businesses can gain a competitive advantage, increase visibility, and drive more sales and revenue.

How do I get started with SEM?
Search engine marketing can make a significant impact on your business. By targeting potential customers actively searching for products or services like yours, you can reach a highly engaged audience and generate more leads for your business.
Our team of SEM experts has the knowledge and experience needed to create effective and cost-efficient campaigns to help you achieve your business goals. We will work closely with you to understand your business, identify the right keywords and demographics to target, and optimise your campaigns for the best possible results.
What if We Don't Have a Website?
If you don't already have a Google Business Profile, we can set one up for you in no time, literally putting your business on Google Maps for anyone to find. We populate your business information, contact details, logo and photos, and there you have an online presence while we're building your website. A well-optimised Google Ads campaign to your Google Business Profile can generate significant daily calls and leads to your company.
Loads of our clients still maintain a Google Ads campaign sending clicks to their Google Business Profile in addition to the campaigns sending traffic to the dedicated product/service offering landing pages on their websites.
"Webexec's search engine marketing services have truly transformed our business. Their expertise in PPC advertising has helped us reach our target audience effectively and efficiently. We've seen a significant increase in website traffic, and our conversion rates have skyrocketed. We couldn't be happier with the results."
Gerald P.
"We struggled to get our website noticed in a crowded marketplace, but Webexec's Google Ads management services changed everything. Their team is incredibly knowledgeable and dedicated to ensuring our success. Thanks to their efforts, we've seen a major boost in online visibility, and our business has grown."
Kgomotso T.
"As a micro business owner, I didn't have the time to focus on Google advertising. That's why I turned to Webexec, and it was one of the best decisions I've made. Their team worked closely with me to understand my goals and created a customized strategy that given us impressive results. I now have a steady stream of new customers thanks to their efforts."
Gillian M.
"I've worked with other digital marketing companies in the past, but Webexec has been more effective and it shows in the results they deliver. They've helped me reach new heights with my business, and I'm grateful for their partnership."
Nelson K.
In conclusion, search engine marketing is vital for small business owners to reach a wider audience and improve their online presence. With more and more consumers turning to search engines to find products and services, a well-executed SEM strategy can help small businesses stay competitive and relevant in their industry.
Don't let your competitors get ahead of you – invest in SEM today and see the results for yourself.