Website Design & E-Commerce
Why Do I Need a Website?
Having a website is crucial for the success of any small business, and outsourcing website design allows you to focus on your business. A website can be a powerful tool that can help you reach more customers, increase sales and revenue, and establish a strong online presence.
Having a website can help you showcase your products and services to potential customers and reach a much larger audience than you can with traditional marketing methods. An e-commerce website can allow customers to purchase your products from anywhere in the world.
What are the Benefits of a Website?
Increase Your Online Presence:

A website for your small business will help establish a solid online presence. Customers expect businesses to have an online presence in today's digital age. They may go to a competitor if they can't find you online. A website helps you show up in search engine results and makes it easier for customers to find you.

Showcase Your Products and Services:

A website is an excellent platform to showcase your products and services. You can include high-quality images, detailed descriptions, and pricing information. This will help potential customers better understand your offer and decide whether to do business with you.

Reach More Customers:

With a website, you can reach a much larger audience than traditional marketing methods. Anyone with an internet connection can access your website and reach customers outside your local area. This is especially true if you have an e-commerce channel which allows customers to purchase your products from anywhere in the world.

24/7 Availability:

A website is available 24/7, which means that customers can learn about your business, browse your products and services, and make purchases at any time. This can help you generate more sales and revenue, even when you're not working.

E-Commerce Capabilities:

An e-commerce channel on your website allows customers to purchase your products or services online, increasing sales and revenue. An e-commerce channel also will enable you to reach customers who prefer to shop online or need help visiting your physical store.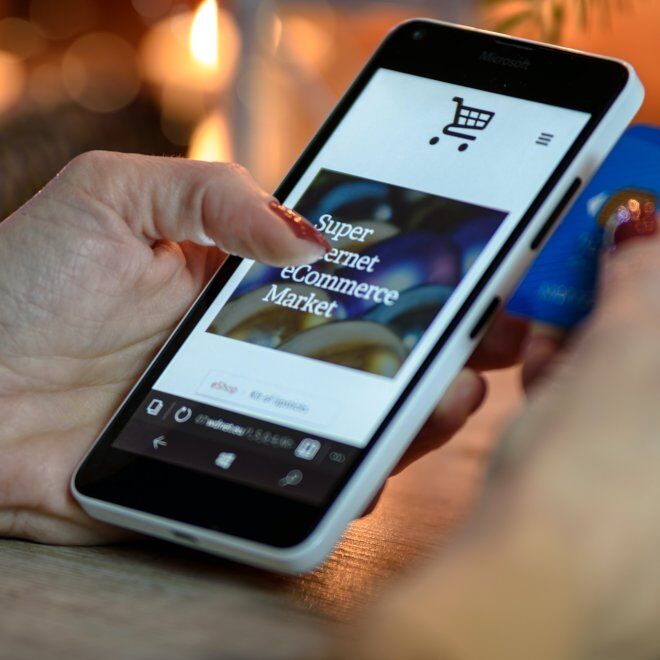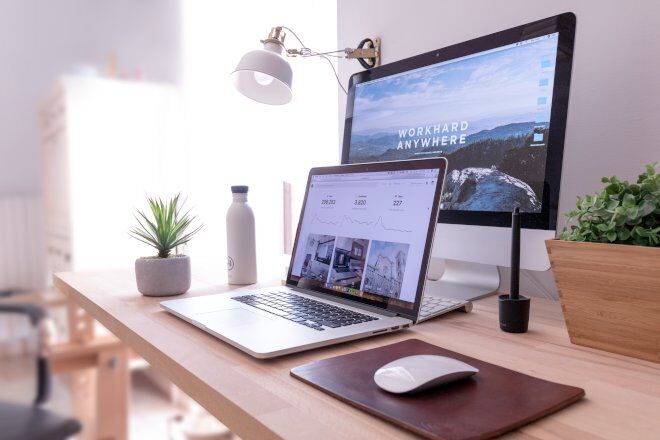 What's Included in a Website Design Proposal?
We support a wide range of client website builder platforms from WordPress to Wix to Squarespace and e-commerce platforms such as WooCommerce Shopify and CS-Cart. While options abound to help you build a website, we recommend WordPress, an open-source content management system (CMS). WordPress is free to use and supported by a large community of software developers providing a myriad of visual themes and functional plugins that can give you a website that can appear like anything you imagine and do whatever you want.
Our WordPress website design proposals include pretty much everything:
Domain name registration and DNS configuration.
Website hosting sign-up, setup and configuration.
WordPress website scoped implementation, including theme and plugin configuration.

A FREE legal lifetime license for Divi Builder and Theme

(retail price $89 per year).
Page text, image and video content creation, layout and formatting.
Responsive view-port layout optimised for desktop, tablet and phone.
Any extra functionality you need.
What About E-Commerce?
Leverage e-commerce to open up a whole new online revenue stream. We recommend WooCommerce because it integrates directly into WordPress, is open-source, free-to-use and offers everything you need to operate a reliable, effective online store. Again, it's a recommendation; we do support other e-commerce platforms such as Shopify.
What's Included in an E-Commerce Proposal?
With an e-commerce channel, customers can purchase your products from the comfort of their homes without visiting your physical store, if you even have one! This increases convenience for your customers and can help you build customer loyalty.
Our e-commerce store development proposals include everything you need:
WooCommerce or your preferred e-commerce platform installation and configuration.
Extended theme and plugin installation and configuration.
Product and category page text, image and video content creation, layout and formatting.
Payment gateway configuration.
Shipping provider configuration.
3rd-party integration including:

Product sync to Bidorbuy, PriceCheck, Takealot, Google Shopping or Bing Shopping.
Product, customer, order and invoice sync to your cloud accounting package.
Inventory sync to your warehousing/fulfilment service.

"I struggled to get my online e-commerce store off the ground until I found Webexec. Their team was incredibly knowledgeable and helped me create a website that looked great and was easy for my customers to use. Thanks to their e-commerce development services, my sales have skyrocketed, and I couldn't be happier with the results."
Sophie G.
"I didn't have much experience with website design, but Webexec made the process easy and stress-free. Their team was always available to answer my questions and provide guidance throughout the project. The website they created for me is beautiful and functional, and I've received so many compliments from my customers."
Kellyanne C.
"I was looking for a website design company that could help me build a website that would showcase my products in the best possible light. Webexec not only delivered on that, but they also helped me with their e-commerce development services to set up my online store. The team was responsive, professional, and knowledgeable, and I'm thrilled with the end result."
Rachel S.
Conclusion
For a small business owner, a website is one of the essential tools in today's internet age. It's your online presence and the face of your business in the virtual world, where most consumers now spend their time.
A website allows you to reach a wider audience, attract new customers, and ultimately grow your business. In addition, a website can help you build credibility and establish trust with your customers. It's an opportunity to showcase your expertise and demonstrate why you're the best at what you do.
Without a website, you risk falling behind your competition and missing valuable opportunities. According to a study published on Forbes, Seventy-one percent of businesses now have a website in 2023. Your business needs a solid online presence to thrive in today's market, and a website is crucial. Investing in a website may seem daunting, but its benefits to your business far outweigh the costs.
So take a step towards a brighter future and build your website today.
Let's Get Your Website Started