Resolve Google Ads Issues
Get your ads running again
So that ad that's been working so well has just stopped and you've got some arb policy violation message that explains little and means less. Or, you've created a new ad and it's just been disapproved for no good reason that you can figure out. Perhaps it's another inexplicable issue that is preventing your ad from displaying or worse still, your account has been suspended. What do you do? Where do you get help? Who do you ask?
What do I do?
That's a very good question because resources are actually not easy to find. It would be nice to say that the answer is easy to find, and it is – look no further:
Why Webexec?
Webexec has been resolving Google Ads issues since long before it was still called Google Adwords, so not only do we have the experience, but having resolved hundreds of issues for clients over the years, we can safely say "We know our stuff".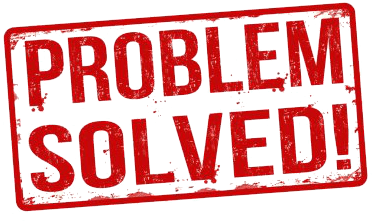 How do I get my ads running again?
To get started, simply click on the 'Let's Get Started' button below and enter your details, clicking the 'Resolve Google Ads Issues' checkbox. Once we receive your request, we'll get in contact with you to discuss first steps.
Google Ads is a major driver of traffic to our site and when our ads started getting disapproved, I started to worry about the site getting enough eyeballs to drive sales enquiries. I was already working with Webexec to improve our SEO and thanks to them, our ads were soon back online.
We had a serious problem with Google Ads that caused all of our ads to simply stop running and that was costing us most of our new donor sign-up applications, which is effectively the lifeblood of our business. We engaged Webexec who quickly got to the bottom of the matter and within a few days, we were processing new applications again.
While this isn't exactly a success story for us, it is a nod and kudos to Webexec who investigated our disapproved ads and pointed out to us that CBD is in fact an unapproved substance in our region. Without a doubt, we would have wasted days to weeks trying to get to the bottom of this.
Free No-Risk Quotation
Before we do any work, we will first investigate the issue free of charge for which we will require read-only access to the affected Google Ads account. Once we have completed the due diligence, we will then send you a quote and estimated the time-frame to complete the job. On acceptance of the quote, you'll pay 50% of the quote value and upgrade us to admin access until completion of the job. In extreme circumstances, it can take up to two weeks to complete the job, typically a few days, sometimes the same day (which also doesn't imply any less work than quoted. Nevertheless, we're confident you'll find our terms and rates reasonable.